Qualcomm reportedly giving Samsung a deal on Snapdragon 805 for the Galaxy Note 4
96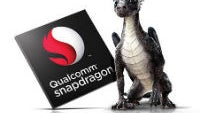 The
rumors surrounding
the Samsung Galaxy Note 4 have long held that the device would be powered by a Qualcomm Snapdragon 805 SoC, and now it seems that we have confirmation.
ZDNet Korea
is claiming not only that the Note 4 will be using the Snapdragon 805, but that Qualcomm is giving Samsung a special deal on the chipsets.
The source says that Qualcomm is giving Samsung a special discount on the Snapdragon 805, but the actual language used makes that claim a bit wobbly. According to the source, the discount brings the price of the Snapdragon 805 to around "two digits per chip", which implies somewhere in the $10 to $99 range. This is not only a very large range, but it also doesn't necessarily imply much of a discount, given that the Snapdragon 801 found in the Galaxy S5 cost about $41 per chip, according to the
IHS teardown
report.
It is unclear why Samsung would have gotten a deal on the processors, though the volume that Samsung sells could be part of it. The reported discount has also apparently angered LG, which doesn't appreciate Samsung getting special treatment. Still, it does seem to confirm that the Galaxy Note 4 will feature the Snapdragon 805.
Recommended Stories