(Update) Qualcomm seeks iPhone ban in patent dispute with Apple
66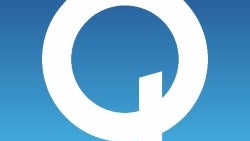 UPDATE:
This article was updated on Jul 07, 05:33 CDT to reflect relevant information supplied by Qualcomm.
Apple and Qualcomm are at it again, with the latter now demanding US imports of iPhone models containing "key" Qualcomm technology be banned, unless Apple complies. This applies to all iPhone models using cellular baseband processors other than those supplied by Qualcomm's affiliates. Moreover, big Q wants to stop further sales of all infringing Apple products on US territory, and halt all of the company's operations related to warehousing, marketing, advertising, and showcasing the iPhone.
Qualcomm accuses Apple of infringing on six Qualcomm technological patents, essential to "important features and functions in iPhones", that extend beyond modems and cellular connectivity. They mostly have to do with conserving battery life during regular cellular activity or high performance load. Apple's use of these technologies is considered
"unlawful and unfair."
Thus, Qualcomm is going in guns blazing. It's one huge company with an almost monopolistic presence against the other, which happens to sell one of the most popular – if not
the
most popular – smartphones in America.
It is interesting how
Apple
will respond to Qualcomm's demands this time. In April, the Cupertino company sued the chip maker on claims of patent licensing fees extortion – allegedly, up to five times more than all of its cellular patent licencors combined! Apple's stance is that Qualcomm is merely one of
"over a dozen companies who contributed to basic cellular standards."
While Qualcomm appears bullish in its demands, it is not exploiting the law and it must defend its intellectual property by every legal means possible. Apple is knowingly using these six patents, all issued in the last four years, without making the required payments - all while entangled in the legal dispute with Qualcomm.
For those interested in the patents' content, Qualcomm supplied the following infographic to outline their essence and contribution to the iPhone's functioning.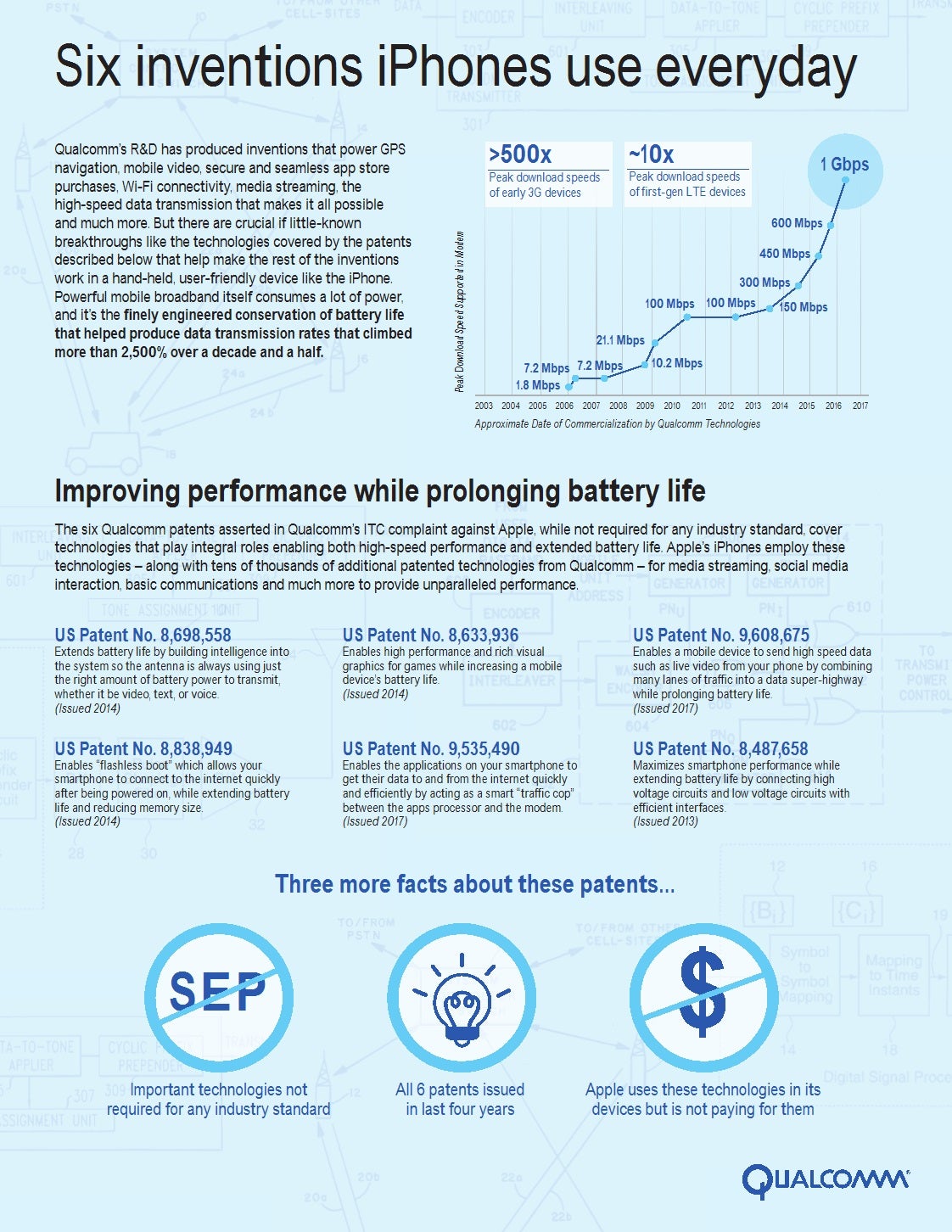 READ MORE