Q1 2013: OK quarter for iPad, bad quarter for everyone else
19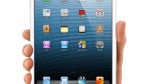 Let's start 2013 with a quick tablet sales forecast! As you all know, tablets are all the rage now, with almost every consumer electronics manufacturer producing their own models and trying to get a piece of this growing pie. Tablets had a wonderful Q4, easily smashing any previous sales records. However, Digitimes has done some research and has found out that Q1 of this year will no be so glorious for our touchscreen gadgets. That is to be expected since there's normal period of slowdown following the holidays.
Quarter-on-quarter, overall tablet sales are expected to experience a 21.8% drop, from 43.1 million to 33.8 million units. The news isn't really bad considering that these numbers still represent a 75.8% increase compared to Q1 of 2012. Interestingly, even though there will be a drop in the global demand for tablets in Q1 2013 (compared to the previous quarter), Apple's iPad series of tablet computers is still expected to enjoy a 5% sequential increase. This means that non-iPad tablets will see the biggest drops in demand - up to almost 100%, from 22.1 million units to 11.8 million units.
Check out the chart below for more detailed information regarding tablet sales.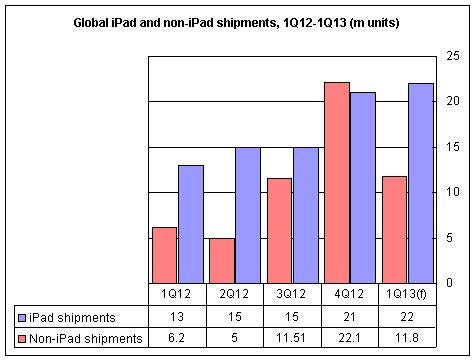 source:
Digitimes
Recommended Stories