Proview's legal team sues former client for $2.4 million in unpaid legal fees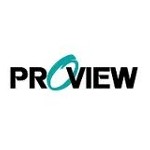 accepted $60 million from Apple
recently to settle a lawsuit and to give Apple
the rights to use the "iPad" trademark in China
, it was legally obligated to pay its legal team 4% of the amount of the settlement. Maybe we don't have as many fingers and toes as we need to do the math, but it should come out to $2.4 million due to Grandall Law. So far, Proview has yet to give the lawyers that helped them get the money from Apple, one red cent (no pun intended). As a result, Grandall is suing its former client for the $2.4 million
Proview founder Yang Rongshan
calls the behavior of the law firm "
nonsense,
" claiming that Proview is under no obligation to pay the money to Grandall immediately because Proview is not operating normally at the moment. Yang does promise that Proview will take care of the lawyers who got them $60 million for a trademark that they somehow found themselves with, and for a name that one of the wealthiest companies in the world wanted badly. For Proview,
the trademark was like a winning lottery ticket
. After all, suppose Apple had named their product the iTablet?
source:
SinaTech
(translated) via
Engadget