Privacy group overreacts to Google banning Glass and smartphones from its own shareholder meeting
9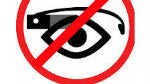 Sometimes, it feels like rabid privacy advocate groups will take any small scrap they can in the never-ending crusade to save us all from... actually, we're not quite sure what we're being saved from. We have defended Google Glass in the past, and
we don't see it as any more of a threat to privacy than cameras and smartphones that came before it
. But, not everyone believes that, so hearing that Google banned Glass and smartphones from its own shareholder meeting was bound to cause a stir, as silly as it may be.
Not to disappoint,
Consumer Watchdog
has jumped on the story.
Google banned shareholder meeting attendees from using any electronic devices such as smartphones, cameras and recording devices; and, Glass falls into that category
. Not surprisingly, this sent
Consumer Watchdog
into a rage. John M. Simpson, privacy project director at Consumer Watchdog, said in a press release:
Google has unleashed one of the most privacy invasive devices ever. Google Glass aids and abets people who want to invade our privacy by videoing or photographing us surreptitiously, but when it comes to their own privacy Google executives jealously guard it.
We think that kind of reaction is hyperbolic at best. Google has always said that common sense is a key to the supposed privacy concerns of Google Glass. Google wouldn't expect you to wear the product in a public shower (Robert Scoble aside), and obviously Google fully expects Glass to not be allowed in highly sensitive areas like shareholder meetings, research labs, the Oval Office, etc. where recording devices of any sort aren't allowed anyway.
At the end of the day, Google Glass is nothing so incredibly new that it deserves to be a lightning rod over privacy.
We have rules and norms around cameras, when they are appropriate and when they aren't. The same will apply to Glass
. A person can't record someone any more "surreptitiously" with Glass than with any other kind of camera. Let's all stop pretending that you can.