Price of second generation Apple Pencil close to all-time low
We may earn a commission if you make a purchase from the links on this page.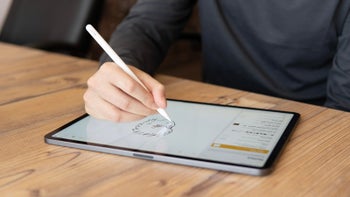 Love it or hate it,
Apple
is the undisputed king of tablets… at least in terms of market share. From the impressive iPad Air, through the petite iPad mini, to the gargantuan 12.9" iPad Pro, Apple's iPad lineup offers a little something for everyone.
The only problem is the price tag. iPads might arguably be some of the best tablets hardware-wise on the market, but they also tend to be very expensive. What drives the cost even further is the pricey proprietary accessories that are needed for the iPad to achieve its full potential.
One such marvelous piece of technology is the 2nd generation Apple Pencil. The latter normally costs $129, a steep price to pay for a stylus, but something you desperately need in order to truly make the most out of your iPad. Luckily, now, you can buy the Apple Pencil (2nd gen.) at a generous 30% discount from Amazon.
The 2nd generation Apple Pencil might have made its debut way back in 2018, but it is still the best stylus for the iPad, period. You should also not be worrying about a successor in the near future, given Apple's newfound passion for virtual and augmented reality.
The Apple Pencil (2nd gen.) attaches magnetically and charges directly from your iPad. A precise tip and ultra low latency make it ideal for graphic designers and college students alike. The stylus also supports double-tapping and is very comfortable to use.
There is only one caveat, however. The 2nd gen. Apple Pencil is not compatible with every iPad. Notably, it cannot be used with Apple's latest vanilla
iPad (2022)
. However, if you own a 12.9"
iPad Pro
(3rd-6th generation), an 11"
iPad Pro
(1st-4th generation), an
iPad Air
(4th or 5th generation) or an
iPad mini
(6th generation), the 2nd gen. Apple Pencil will be your new best friend.