Pre-trial judge speaks out against Qualcomm's legal strategy in patent case vs. Apple
6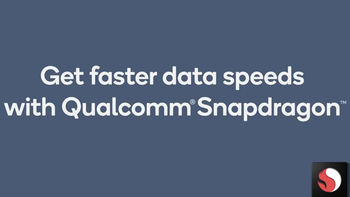 When Qualcomm sued Apple for patent infringement, the lawyers for the iPhone manufacturer filed for declaratory judgment on a couple of major issues. Apple wanted the court to decide in advance that nine of Qualcomm's patents were invalid, and as a result there was no infringement by Apple. When it filed an amended complaint, Apple tacked on nine more Qualcomm patents that it wanted a ruling on before the trial.
Qualcomm then decided not to file compulsory infringement counterclaims against Apple, a move that prevents the chip maker from filing these charges against Apple in this case, forever. But as the start of the trial moves closer, Qualcomm has decided to present to the jury expert testimony related to patent infringement. Apple, needless to say, was steamed and filed a
motion
to strike. The judge ruled on Tuesday that Qualcomm will not be able to use certain segments of written expert reports during the trial. The judge will allow Qualcomm to present expert testimony related to standard-essential patents. And those important and necessary patents are supposed to be offered to firms on a FRAND (Fair, Reasonable and Non-Discriminatory) basis.
Qualcomm's actions seem to have upset United States Magistrate Judge Mitchell D. Dembin, who said, "To the extent that Qualcomm claims they have disclosed in discovery their views regarding infringement and, consequently, there is no surprise and no prejudice, is unavailing. Rules are rules and tactical decisions have consequences."
"Qualcomm's counsel know that in a declaratory judgment action by a licensee against a patentee seeking an order of non-infringement, the patentee, Qualcomm, bears the burden of persuasion of infringement...Qualcomm made the tactical decision not to assert infringement and thus avoid certain discovery obligations as mentioned above. In its expert designations, Qualcomm chose not to disclose that certain experts expressly would opine on infringement and assert that Plaintiffs are infringing patents-in-suit. Qualcomm will be held accountable for the consequences of its tactical decisions."-United States Magistrate Judge Mitchell D. Dembin
Apple and Qualcomm are involved in a number of legal actions. The first one was
filed by Apple in January 2017
when the latter claimed that "For many years Qualcomm has unfairly insisted on charging royalties for technologies they have nothing to do with." You can read the decision made by the judge to strike some of Qualcomm's expert testimony directly below.
>