Poll: same price, different beasts – would you buy the LG G6 or OnePlus 5?
35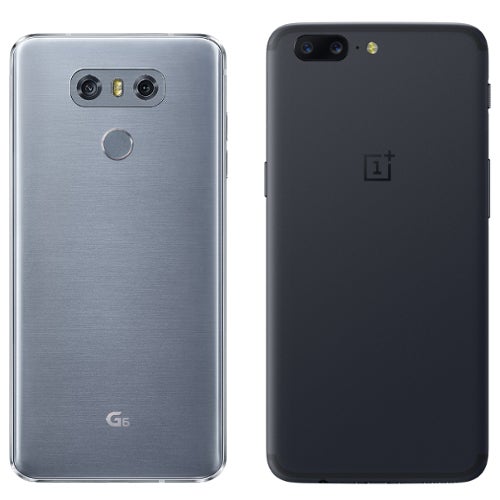 About a month ago, the
OnePlus 5
hit the market and, save for a few unfortunate bumps, it has the smartphone fandom pleased. Well, almost pleased, as OnePlus has managed to slither up in the price tiers and its "flagship killer" no longer costs a measly $300. Nope, the OnePlus 5 will set you back either $480 or $540, depending on which storage / RAM variant you go for.
All the while, one of the major manufacturers — LG — has sliced the price of its latest flagship in less than half a year of its existence. The
G6
started off with a $650 - $700 tag, but can now be had for exactly $500 unlocked. And that's a great deal for customers, as we find the G6 to be a very solid smartphone, it's just that it can't get the proper attention and gather its own momentum, constantly being bullied around by competitors with huge, huge marketing campaigns.
So, that said, you've got a $500-ish top-tier from the young OnePlus, and you've got a $500 flagship from the veterans at LG. They are quite different devices, too — both have dual cameras, though, use them in different ways (optical zoom vs wide angle); the OnePlus 5 has a traditional 16:9 display, while the G6 went the 18:9 route; the OnePlus 5 rocks an AMOLED panel, while LG sticks with LCD; the OnePlus 5 roars with a Snapdragon 835 and 6 GB or 8 GB of RAM, while the G6 is a bit more modest, with a Snapdragon 821 and 4 GB of RAM; OnePlus offers a near-stock Android experience, while LG has its proprietary UI laid on top of the system.
Which one would you buy right now?