Poll results: would you buy a branded ad phone, like the Pepsi P1s?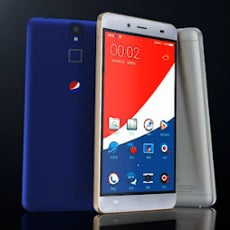 We asked you yesterday if you would consider buying branded, "walking ad" devices, like the new Pepsi phone, and it turns out that our respondents are totally split on the matter. About 51% say a resounding "no" to the idea of carrying a Pepsi-branded phone on them at all times, no matter what a good deal it is for the money, while roughly 49% have nothing against those such warriors, as long as the brands keep subsidizing them.
If you needed additional proof that the smartphone industry is quickly getting commoditized and maturing, much to the chagrin of Samsung and other key players, look no further than the
Pepsi P1s
or the
LeTV 1s
phones. These are seemingly sold at cost, as they go for $110 or $175, respectively, and offer great value for the money, while sporting the logo not of traditional smartphone makers, but are rather tagged with consumer market staples. The popular LeTV media brand in China
sold its first million handsets faster than any newcomer in history
, and this success may be beat now by its latest 1s offering.
This is not Pepsi's first effort to popularize its fizzy efforts with a phone, either, as we had
the Pepsi edition of the Oppo N1
a while before, but recently such handsets have been proliferating, and with a good reason. From carriers issuing their own Androids, through entertainment juggernauts like LeTV, to brands that are totally unrelated to the mobile industry - creating a phone has become a favorite pastime for the PR efforts of many brands now. After all, a phone is something you carry with you always, and look at tens of times a day, so you can hardly find a more engaging venue for creating brand-awareness.