LeTV announces new Le 1s smartphone, a thing of all-metal Android beauty
32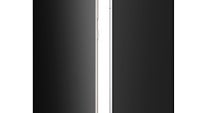 After launching a bunch of
hotshot Android phones at competitive prices
this April, Chinese media powerhouse turned device maker LeTV is back with a bang, unveiling a flashy new phone for the Chinese and Indian markets that goes by the name of LeTV Le 1s! Priced at an aggressive $173 (1099 RMB) in China, the handset is as pretentious as it gets, featuring an all-metal body and serious hardware muscle.
A defining characteristic of its design is seamlessness. Even though the smartphone doesn't have an unibody build, as it's held together by a polished metal frame, it bears no visible screws or other elements that tend to stick out in a not very nice way. Coupled with the extra slim screen bezels, this contributes to a clean, aesthetically pleasing look. The Le 1s measures 5.94 x 2.92 x 0.29in (151.1 x 74.2 x 7.5mm) and weighs 5.96oz (169g), which doesn't seem unreasonable for a phone with a 5.5-inch display. Hopefully, the build quality will equal its good looks!
That aside, the Le 1S has a respectable spec sheet as well. It is powered by Mediatek's current flagship processor, the 2.2GHz Helio X octa-core CPU, it has 3GB of LPDDR3 RAM and 32GB of storage on board. It also features the PowerVR G6200 graphics unit, a mid-range chip that's clocked at about 600MHz and performs respectably, although it is more of the energy-efficient type, rather than a benchmark-buster. A 3000mAh battery powers the mains, and quick charging is a possibility out of the box. Supposedly, five minutes of juicing provides 3.5 hours worth of calling! Other notable tidbits include a fingerprint scanner, which also doubles as a camera shutter key, on the smartphone's back. There's a single USB Type C port on the Le 1s too, and the device is also a dual-SIM handset.
The display on the LeTV's new phone is a 5.5-inch IPS LCD panel with a 1080p resolution and peak brightness output of around 500 nits, which sounds pretty good, but there are brighter and sharper-looking displays out there.
LeTV claims it's actually selling the $173 handset at loss, with the bill of materials coming in at $206.
Still, the Le 1s has a promising camera setup to complete its high quality profile. The rear cam is a 13MP ISOCELL unit (probably made by Samsung) with a single LED flash, phase detection auto-focus and f/2.0 aperture. It's supposedly able to lock focus in just 0.09 seconds. On the front, there's a 5MP selfie camera with 85-degree wide angle lens and f/2.0 aperture, which sounds excellent for selfies and group shots. The front camera uses a
Samsung S5K5E2 sensor
with 1.12 micron pixels and back side illumination.
The LeTV Le 1s runs Android 5.1.1 topped off with the company's own EUI user experience. Regarding the smartphone's lowly-low price, LeTV claims it's actually selling the $173 handset at loss, with the bill of materials coming in at $206 (1310 RMB). The device will be sold through online retailers LeMall and JD, with the first 3,000,000 units scheduled to be up for sale on November 3rd. Unfortunately, LeTV has not announced plans to sell the smartphone in America and Europe by official means. Importing is usually an option, but online resellers tend to mark up the price, and with the addition of shipping and tax fees, you certainly won't get this much bang for your buck.
source: LeTV (press release),
Newzars
LETV ANNOUNCES Le 1s SUPERPHONE AND 120-INCH uMAX SUPER TV
Beijing, China, Oct 27, 2015, 2pm, Wukesong Stadium:
Letv launches its latest smartphone, the Le 1s and the world's largest 3D 4K HDTV, the 120-inch uMax Super TV. The Le 1s is the world's first flagship phone with an all-metal body, along with fingerprint ID and fast-charging technology. As part of its seamless design experience, it features no visible screws. "Letv's new products reflect the needs and aspirations of all our customers with the high-performance Le 1s phone at a breakthrough 1099 RMB price—and also a luxurious 120-inch SuperTV that appeals to ambitions of all our customers," Letv founder and CEO Jia Yueting said. Letv also announced updates on its "SEE" (Super Electric Ecosystem) Program, including completing its strategic positioning in the Internet EV industry, and creating an integrated closed-loop ecosystem for product lifecycle management. He also gave details about Letv's investment in Yidao Yongche and updates on the Aston Martin partnership.
Le 1s: Breaking the 1099 RMB Barrier with Unparalleled Performance and Style
The Le 1s features a bezel-less design, all-metal body housing a Mediatek flagship Helio X10 Turbo octa-core processor, 3GB RAM, 32GB storage, a thin and crisp in-Cell screen, and a reversible USB Type-C with fast-charging SpeedVolt technology. Its camera features 0.09-second fast and accurate PDAF technology, and Le 1s introduces the world's first mirror fingerprint sensor "Le Touch" that can double as a camera shutter button. Le 1s is preinstalled with the EUI 5.5 operating system, providing seamless access to Letv's world-class ecosystem and content services. Le 1s will be jointly launched at LeMall.com and JD.com in China on Nov 3, and will be available for 1099 RMB.
The Le 1s breaks new boundaries in cost/performance—beating both lower-end and flagship phones, bringing the price of all-metal flagship phones with fingerprint and fast-charging technology down to the 1000+ range, and providing a standard "3GB + 32GB"memory and storage configuration, as well as introducing mirror fingerprint technology, to 1000+ phones. Le 1s is also the first phone to be sold at a price lower than its cost, once again revolutionizing Letv's own model of price below production cost. Letv also launched its new CP2C 3.0 and O2O 2.0 models, providing value for users across the industry chain, ushering in a new era of ecosystem services. On the supply side, Letv upgraded its old model of "flash sales + pre-order" to a "current stock + pre-order"sales model, which more clearly reflects the relationship between consumer demand and supply capabilities. The sales channels shall remain open on a long-term basis, and customers can continue to purchase the product. Pre-orders will be taken once in-stock inventory is sold out. In addition, the device will no longer be bundled with Letv membership.
At the April 14 event earlier this year, Letv launched three Le Superphones, and since then, sales have exceeded 1 million units, the fastest among all new brands to break the million-unit sales threshold. In the first month after its launch, Le 1 became the sales champion among 1500-2000 RMB phones, bringing flagship phones to the 1500+ price range; Le Max became the sales champion among 3000+ RMB phones for two consecutive months; Le Max was also the online sales leader for 3000+ RMB Chinese-brand phones for two consecutive months after its launch. In the 6 months after its launch, the Letv Le Superphone redefined mobile phones with its ecosystem model, pushing the industry from the smart phone era into the ecosystem era. The success of the Le Superphone serves as a compelling example of the brilliance of the Letv ecosystem.
EUI 5.5 Setting the Standard for Ecosystem Access Across Devices

At the event, Letv also launched the updated version of the world's EUI 5.5, redefining boundaries of the mobile Internet available across TV, mobile phone and car. Only Letv's ecosystem offers connectivity and seamless transition between boundaries. The EUI 5.5 system for Le 1s and uMax introduce multi-desktops, a feature that simultaneously displays content and reduces the need for flipping between apps, across TV/movies, sports, games, shopping and more. EUI 5.5 introduces several major breakthroughs, breaking boundaries among messages, calendar and video; calendar, notes and e-mail; video and audio; wall paper and works of "Starcasts;" lifestyle services and content; and all components of the ecosystem—achieving perfect synergy of software, hardware, platform, content and application.

EUI 5.5 is a fluid, mobile-first experience that dynamically adapts to user behavior, making it easier than ever to access content and features across devices and applications.