LeTV hits the million phones sales mark faster than any newcomer on record
7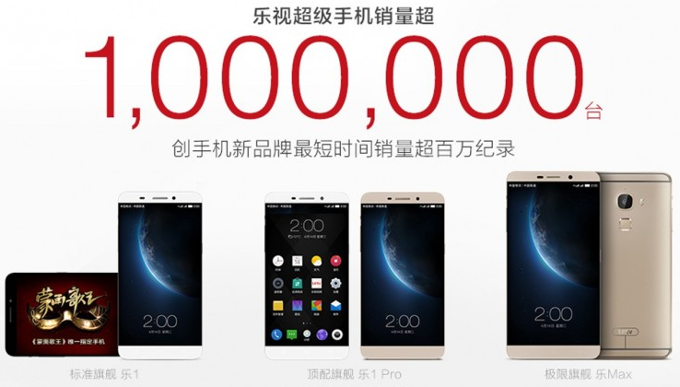 Beating Meizu, OnePlus and even Xiaomi to the punch, it's LeTV that earned the accolades of the fastest-selling newcomer in the phone market. Its
Le 1/1 Pro
and the
LeMax
flagship, have sold a million units just three months after they were announced. For comparison, it took the almighty Xiaomi a year to sell 400,000 units during its first year of existence, while Meizu sold 600,000 back in 2009 when it outed its first phones. OnePlus recently boasted of
selling a million units,
too, but that was with quite some time having its first phone on the market.
LeTV achieved this feat not only because of the popularity of its entertainment platform in China, where its phones are heavily marketed, but because of flash sales, unloading tens of thousands of handsets in less than a minute online during promos. The company also has significant retail presence, though, offering its phones offline as well, in brick-and-mortar stores across China's largest cities, and, well, there are many millions of potential customers there.
In any case, the million mark achieved in three months is a very significant milestone for LeTV. In fact, in the first month it moved half a million phones, putting it ahead of Samsung and even popular brands like Coolpad in China. Such gigantic sales volumes explain why everyone and their dog is putting such a big focus on China, India and other emerging markets with a huge customer base, and ever-growing economies.