Poll results: most voters are still not on board with 360-degree cameras
5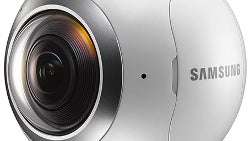 While VR is still in its infancy, companies are making strides to expand its usability both by providing accessories to shoot and consume 360-degree footage, and by providing official 360-degree coverage of official events, which users can enjoy with their Cardboard viewer, or whatever set of goggles they have. And hardware manufacturers, such as LG and Samsung, are offering 360-degree cameras, which allow any consumer to create spherical videos for others to enjoy with their VR goggles.
Said cameras are still a bit pricey, and have some kinks to be ironed out in the quality department. So we decided to check with you – what do you think about 360 cameras and do you see youself buying one?
15% of voters are planning to buy one soon or already own one, about 25% are still undecided, looking at reviews and samples online, while 60% are either planning to hold off for at least 1 more generation or never see themselves as buying a 360 camera. It's obvious that the manufacturers have a steep road ahead of them if they want interest and demand for this new type of handheld recorders to rise.