Poll results: You are not sure if modular phones are a gimmick or not yet
15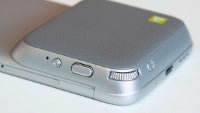 A couple of days ago, we asked you to weigh in your opinion about the trendy of late modular phones, like the
LG G5
and probably the upcoming
Moto X4
, and tell us if modular phones will end up being one of 2016's gimmicks. Does anyone remember the
3D phones from 2010-2011
?
While the concept of modular phones has been around for some time, it wasn't until early 2016 that it sort of became a household term. It all started with Google's Project Ara phone that has been in development for a couple of years now, and then we got the Fairphone 2, but if we were to point fingers at the rear culprit for improving the popularity of modular handsets, we would point them straight at the LG G5. Probably the upcoming Moto X4 will further boost the popularity of these, but will be enough to catch up and become a mainstream trend or not?
Well, it's safe to say you're not yet certain what to make of modular phones. Some 416 of you, or 39.66% of all users who voted are on the fence if modular phones are a gimmick or the bright future ahead of us.
348 of our readers (33.17%) are convinced that modular handsets give us tomorrow's technology, today. Lastly, a whole lot of 285 of our readers, or 27.17% of those who cast a vote think that modular devices are as gimmicky as it gets.
Some of you commented that modular phones certainly have a future only if the technology it's implemented well, in a user-friendly way and really improves the functionality of the device. This perfectly coincides with our opinion.