Poll results: Would you like to see AMOLED screens on future iPhones?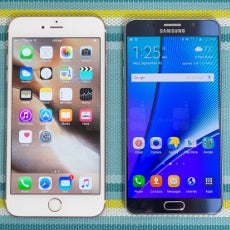 We asked you yesterday whether you would like to see Apple adopt the AMOLED display tech for its future iPhones, be it a few generations from now, and, lo and behold, more than 60% of our 1300+ respondents are willing to see this happen. A quarter of them don't really care, as long as it's the best solution for the particular moment, while 12% are die-hard fans of the current LCD display technology.
Both LCD and AMOLED screen technologies have their advantages and disadvantages, and it is often the way that the mobile device maker implements and calibrates them that matters, rather than the technology itself. The newer AMOLED tech is harder to come by and more expensive to produce at the moment, while the "older" LCD technology is constantly being innovated on, so it is often a matter of personal preference which one to pick, if you care at all about the display technology in your phone.
There have been persistent rumors that Apple might eventually use an AMOLED screen for its iPhone line for a while now, as long as it deems the technology with enough advantages and mass production capabilities to warrant a long hard look at it. Well, this constant barrage of iPhone-with-AMOLED rumors has finally gotten something of a timeframe, as both
a reputable Apple analyst
, and
a display industry insider
, have tipped that Apple is toying around with Samsung's AMOLED display technology for future iPhones. When we say future, this time we have concrete predictions for 2018 at the earliest, meaning that the next two iPhone generations may have already been pegged to still use LCD for certain.