KGI's Kuo says not to expect an AMOLED screened iPhone until 2019 at the earliest
47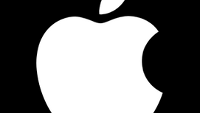 Do you recall those old television commercials for E.F. Hutton? The old-line stockbroker, eventually merged out of existence, lives on thanks to an iconic television ad campaign that was supposed to show how tuned in the firm's analysts were. "
When E.F. Hutton talks, people listen
" became as famous as a tag-line can get. The reason we bring it up is because when it comes to all things Apple, when Ming-Chi Kuo talks, people listen. Or at least, they should.
The KGI Securities analyst has made a number of prescient calls over the years when it comes to the Apple iPhone and Apple iPad. Obviously well-connected to the powers that be in Cupertino, Kuo's latest pronouncement is that Apple will stick with LCD screens for the iPhone, at least through 2018.
Kuo shot down speculation that Apple would turn to an AMOLED screen for its newly designed Apple iPhone 7, set to launch in 2016. The analyst says that Apple's suppliers continue to invest in new technology for LCD production, something they would be unlikely to do if Apple was considering a change soon to an AMOLED screen for the iPhone.
For example, Foxconn has a deal with the government of Henan Province to build LTPS TFT-LCD production lines in Zhengzhou. The lines won't start up until 2018, and Kuo believes that they were built to supply Apple with LCD panels for future iPhones. Minebea, the company that sells backlights to Apple, says that in the high-end market, LCD displays are safe for the next three years.
While switching to an OLED screen for the iPhone might help Apple increase battery life on the handset, that would require the phone to sport a dark UI, with white letters on a back background (similar to what is seen on the AMOLED display used on the Apple Watch) as one example. LCD screens are easier to read in sunlight.
source:
AppleInsider