Poll results: Pokémon Go is polarizing
3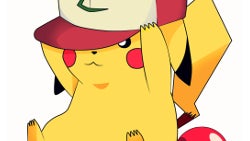 Pokémon Go is the game that managed to
take the world by storm
in less than a week. Niantic and Nintendo may have expected it to be somewhat successful, but the influx of new players still caught them off-guard, as the developers struggled to keep the servers up during the initial hours. People are hunting the little creatures left and right, going on unplanned hikes, slacking off at work, and even getting themselves in danger.
Of course, despite the fact that it might feel like it at times, not everyone is wild about the game. We decided to ask you just how crazy you are about Pokémon Go. Around 42% of voters either don't care about it, or tried it out and deleted it, while 38% fall in the "regular player" and "crazy about Pokémon" categories. The final 20% haven't had a chance to play it yet, due to the fact that the game isn't out in all regions yet, but Niantic seems to be prepping for a rapid launch in Europe as we speak.
Love it or hate it, a huge chunk of smartphone users finds the game amazing, so expect to continue seeing people walking around with their nose buried in their smartphone. Come to think of it – things weren't that much different in the pre-Pokémon Go world.