Poll results: Here are the phones that have impressed you the most so far in 2016
21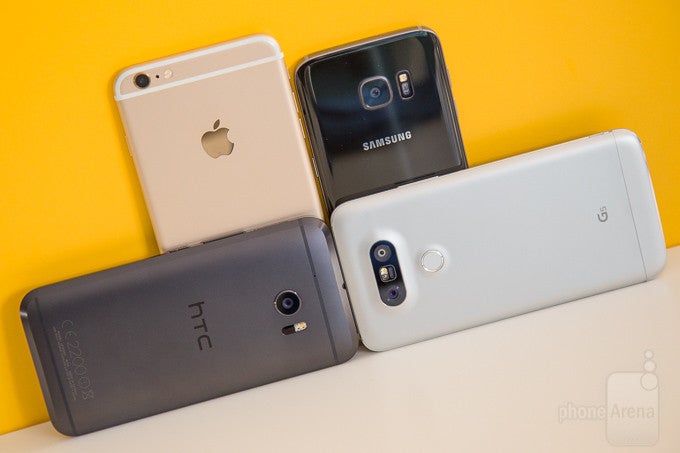 Yesterday, we gave you a list of some of the better devices released so far in 2016 and asked you to vote for the that has impressed you the most. Apart from the usual flagship suspects, we also threw in some not-so-high-end phones that still have a pretty interesting highlight, be it their affordable price or an intriguing feature.
Well, we asked, and you answered. Though we are hoping for a surprise, most of you voted for the most popular phones, but hey, let's talk numbers! Here goes: first up, we have the Samsung Galaxy S7 edge - it got 710 votes, or 33.13% of all those who voted. Second comes the HTC 10, which proved to be favorite of 617 of you (28.79%).
Far behind at the third spot, we find a modular device - the LG G5 got 213 votes (9.94%). Creeping on it is the regular and a bit more mundane Galaxy S7, which earned 203 votes (9.47%). Fifth comes the Xiaomi Mi 5 (92 votes), sixth is the Xperia X Performance (73 votes), then comes the iPhone SE with 64 votes, and so on...
Here's a full breakdown of the poll results.