Poll results: Galaxy Note Edge vs Galaxy S6 edge - which curved screen do you like more?
27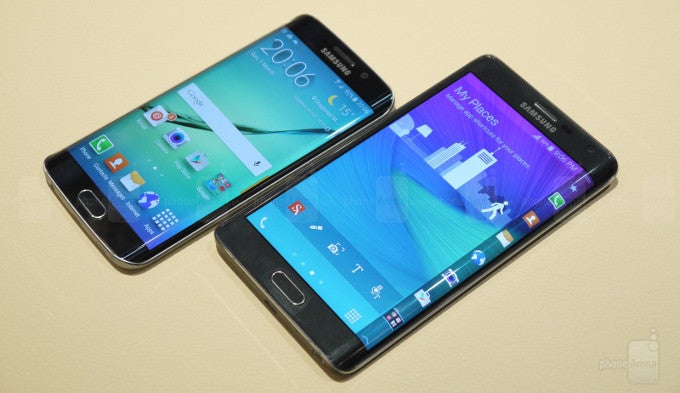 Just a few days ago, Samsung finally unveiled the
Galaxy S6
and the
Galaxy S6 edge
– its double-curved sibling. There's been a lot of speculation on how the latter is going to look, function, and – most importantly – handle, as the two arches were often rumored about, but seldom had any reliable information leaked about them.
Well, now we know – the Galaxy S6 edge's arches are much shallower than what we saw on the
Galaxy Note Edge
, which came half a year before it. This allows for the phone to sport a thicker frame around its sides, making it easier to hold. On the flip side, Samsung chose to do away with the Edge panels, which were introduced on the phablet, and gave the S6 edge's curves a limited set of functions – a night clock, favorite contacts, and color-coded glowing for when select contacts are calling were among the ones showcased at MWC 2015.
So,
we asked you
, our readers – do you prefer the asymmetrical curve of the Note Edge, which houses various Edge panels, or the functionally simplified, but sleeker and balanced looks of the Galaxy S6 edge? Well, according to the poll, two thirds of modern smartphone consumers are interested in simplified, straightforward functions and symmetrical looks more than feature-packed, but unorthodox designs with debatable levels of practical usability.
So, will you be buying a Galaxy S6 edge?