Poll results: Do you use the emoji pack of your phone's keyboard?
10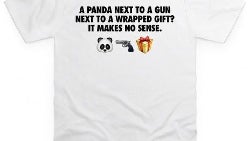 With the stock Android and iOS keyboards, as well as most third-party ones now featuring emoji - those little Japanese ideograms/smileys that are proliferating around the globe, we wanted to ask you how often do you actually use those funny characters to express emotions while chatting with or messaging someone.
Emoji packs are becoming a huge draw towards various third-party keyboards, and are very often the only paid aspect of those apps, along with various theming options. That's all fine and dandy, but, unless, you are a 12-year-old girl, or live in Asia, emojis, save for a smiley face or two, are not at the top of everyone's list when conversing via their mobile device.
When the option is there, though, people are more inclined to use it, that is why we were curious to find out last week if the inclusion of emoji in most virtual keyboards has increased their actual usage. Well, it turns out that a full 44% of our respondents have resorted to emoji every once in a while to express their emotions while chatting or messaging, while just 22% are satisfied with the ubiquitous smiley emoticon. A sizable chunk - 34% - say they use emojis all the time, which warrants their inclusion in the stock Android and iOS keyboards in its own right.