Poll results: Do you listen to FM radio on your phone?
47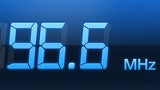 Last week we decided to ask you, guys, if you still listen to the radio on your phones, because of Samsung's recent statement that FM radio is not that important for customers nowadays. And guess what, it turns out that many people are still using this feature!
Samsung decided against equipping its latest flagship, the Galaxy S4, with an FM radio, because its findings showed that customers these days tend to consume more digital services, however, the results from our poll paint a different picture. About 48% of respondents have votes positively, while just 23% admit to not using the FM radio. The remaining group of about 28% represents those users who rarely find the time to listen to FM radio on their phones, but aren't ready to lose this functionality yet.
Was Samsung right to leave the GS4 without a built-in FM radio? Did the company make a mistake? Sound off in the comments below!