Police operation in NYC lures bad guys with iPhones and iPads
4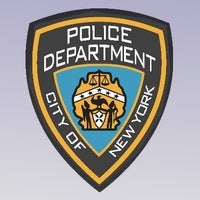 A sting police operation on the hunt for resellers of stolen merchandize took place in New York City last week. Long story short, undercover police officers offered allegedly stolen electronics to businesses that were suspected of such mischief. And what kind of gadgets did they use to lure the bad guys? Why, iPhones and iPads, of course – the
most sought after pieces of gadgetry
on the black market.
The undercover police officers offered the iPads and iPhones at tempting prices ranging from $50 to $200, and apparently, quite a lot of people fell for it. As a result, as much as 141 people were arrested over the course of three days and charged with criminal possession of stolen property.
"This was a two-prong approach to apprehend both thieves and receivers of stolen property,"
Police Commissioner Ray Kelly said.
"Suspects at both ends of the equation are learning the hard way that 'victims' and 'sellers' may in fact be undercover police officers."
No further details about the operation have been disclosed, so it is not quite clear whether all the people who were arrested were business owners or were responsible for other parts of the re-selling business instead.