Niantic is turning Pokemon GO into Pokemon STOP for those with a rooted phone
8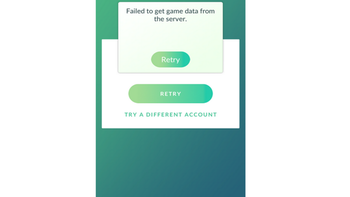 If you have root access on your Android phone, don't expect to be able to continue with your second job as a Pokemon trainer. Game developer Niantic recently disseminated an update to v.0.115.2 of the still popular Pokemon GO mobile game. Among the changes, the app can now go through your phone's internal storage and look for any files related to rooting. If one is found, you will not be able to access the game.
As you might imagine, this has created a stir on Reddit where some are saying that Niantic is abusing the storage read permission to scan for any signs of rooting. Niantic is concerned that those with root access will cheat. This same Redditor (who goes by the handle of .NetRoller 3D on the XDA forum) says that he was able to start playing again after he found the option to repackage the manager app in the settings, and deleted its directory on his phone's native storage. He also removed other flashable .zip files and was able to continue the quest to "Catch 'em all."
"What finally got it to work shocked me beyond belief. I went through the internal & external SD card, and deleted everything related to rooting (flashable-looking zips, APKs of root-related apps, logfiles, Titanium Backup, any folder with "root", "magisk" or "xposed" in its name, etc - many of them stuff I copied over from my previous phone, never installed on this one). And magically, Pokemon Go started working! Bottom line: Pokemon Go is abusing its storage read permissions to scan the storage for evidence of rooting. Magisk will need to redirect Pokemon Go's storage accesses to controlled "sandbox" directories, and prevent it from reading the real internal or external storage. (Simply blocking storage access won't work, as the game actually writes to internal storage.)"-.NetRoller 3D
The interesting thing, which could end up biting Niantic on the back side, is that some Pokemon trainers who haven't rooted their phones are also being cut off. One such Pokemon GO player said that his phone had an empty Magisk Manager folder. He unsuccessfully tried rooting once, and never got around to installing the mods manager on his device. Yet, Niantic treats him as though his phone is rooted.

Niantic obviously is concerned with the integrity of its game, which you can't blame it for. However, the assumptions that the developer is making (some say that even an unlocked bootloader triggers the ban) have made it look bad. As a result, many of the players who cannot sign-in to Pokemon GO say that they are just dropping the game.