Playing Pokemon Go does not consume all of your data
8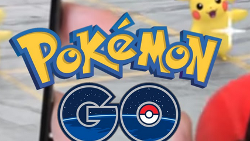 Pokemon Go does kill the battery life on your smartphone. But for those who fear that their monthly data allowance is being consumed by playing the hugely popular game, there seems to be conflicting evidence. Verizon spokesman Chuck Hamby told the
Wall Street Journal
that traffic related to Pokemon Go recently made up less than 1% of the carrier's overall mobile data traffic. "Nobody is necessarily busting their bundle," Hamby said in an effort to relieve the fears of Pokemon-playing Big Red subscribers.
On the other hand, T-Mobile CEO John Legere sent out a tweet on Tuesday revealing that subscribers data usage had quadrupled since the launch of the game. Other tweets include one from a player who used 85% of her family's data thanks to Pokemon Go, and one from a Pokemon trainer who consumed all of his data tracking down pocket monsters on his phone.
But the scientific evidence suggests that Pokemon Go doesn't consume as much data as those tweets suggest it does. Network analytics firm P3 Communications Inc. says that the game consumes 5 to 10 MB of data per hour. According to Verizon's data calculator, one hour of viewing streaming HD video eats up 350MB of data, 35 to 70 times the amount burned by Pokemon Go.
Consider that a Verizon customer with a 2GB monthly data allowance would have to play 7 hours a day for 30 days to use up the 2GB of data. But the average Pokemon Go session has been only about 100 seconds according to P3. The latter studied data from 100 game players using an Android handset carrying an analytics app. These players had over 5000 Pokemon Go sessions over the course of the week ending July 12th.
So go ahead iOS and Android users, and try to "Catch 'em all." It would appear that the analytical data shows that those who play the game in moderation won't have to worry about paying overages or having to play using a slower, throttled data speed.
source:
WSJ