Picture of alleged Apple iPhone 5S motherboard shows A7 processor
52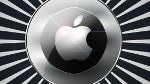 UPDATE:
Well, as it turns out this is NOT the motherboard from the Apple iPhone 5S, but it is the motherboard from the Apple iPhone 5 (photoshopped, of course). At least those with the current model can see what is inside their handset!

A person who claims to work for Apple has sent a picture to
DroidGator
of what is supposedly the motherboard for the
Apple iPhone 5S
. We know that Apple fans are going to hope that this picture is legitimate. While the design looks like any other picture of an Apple iPhone motherboard that we've seen in the past, the specs are said to include a quad-core A7 processor and
2GB of RAM
. The fact that it resembles the motherboard on the
Apple iPhone 5
could be a sign that the next device will also contain a 4 inch screen.
According to the source, the quad-core 1.2GHz A7 CPU has a companion Power SGX554MP4 GPU and 2 GB LPDDR-800 of RAM. While this could be quite promising news, remember that we are not dealing with absolutes yet, which means that this gets the Morton's salt treatment for now. If true, the 2GB of RAM should help multitasking greatly. Other improvements, according to the tipster, will be spotted with Siri as the ol' girl is said to be improved with her quick Berlitz immersion allowing her to understand and support
more languages
. Other improvements might be seen in her speed and with better language recognition.
There remains a lot of mystery surrounding the next iteration of the Apple iPhone from its name, to the potential for different screen sizes, colors and pricing. For now though, there is one promising sign about the picture. The source's IP points back to a little place called Cupertino, California.
Thanks, Anonymous Tipster!
source:
DroidGator

Is this the motherboard for the Apple iPhone 5S?