Pick the modern phone's single killer feature: 4G or dual-core?
30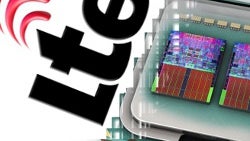 Can you imagine the
perfect world
? One where true geeks roam around in solar-powered cars and communicate with their devices only with their thought. Well, maybe yours is slightly different, but there is one thing we have in common – we're not living in it. In the current reality of things, a simple feature combination like an 4G dual-core phone seems extremely hard to achieve. The
Motorola DROID BIONIC
was on the right track, but plagued with problems it has been pushed and probably completely replaced with a new model.
At the same time, dual-core devices pack some impressive chips, bringing undeniably cream of the crop performance. Look at Samsung Galaxy S II's benchmark results if you don't want to take our word for it. But compare them with a comparatively modest device like the 4G LTE-enabled
HTC ThunderBolt
, the
Samsung DROID Charge
or the
LG Revolution
and you start hesitating. The latter reach whopping download speeds of above 5Mbps on a regular basis.
While in the near future, we expect to see the market flooded with dual-core 4G LTE devices, currently there is not a single one to cater to users who want the best of both worlds, so you have to make a choice. Which
single feature
would lure you into a purchase? Pick one killer feature and share your arguments in favor of it in the comments below.