PhoneArena Awards 2014: the year's best phones, apps, innovations, and more in one place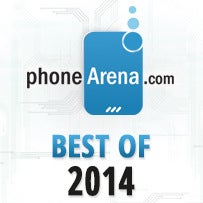 2014 is nearing its end, but we're pretty sure you're well aware of that. What you might have missed, however, is that over the last couple of weeks, we've been highlighting the year's notable events, the most remarkable products, and the most impressive innovations that occurred throughout the mobile industry. You know, events like the acquisition of Nokia's Devices & Services division by Microsoft, devices like the outstanding Samsung
Galaxy Note 4
or
iPhone 6
, and innovations like rapid battery charging for smartphone batteries. It is something we feel obliged to do as the year is coming to an end, just to give ourselves and our readers a clearer picture as to how much and in what direction the mobile arena has shifted over the past 12 months.
Would you like to join us on our year-in-review journey? Then we bring to your attention the PhoneArena Awards of 2014. Feel free to scroll through the collection of links below and check the winners in each category you're excited about.
Best smartphones, tablets, and smartwatches
These are the mobile products that defined 2014 – the best smartphones and tablets that we had the chance to review this year. And to spice things up a bit, we added a category for wearable devices – for the increasingly popular smartwatches, in particular – to this year's awards. As usual, we've also honored the best smartphone cameras and the smartphones with best bang for their buck.
Best apps, designs, innovations, and the year's biggest flops
And here are our awards honoring not devices in particular, but their notable designs and outstanding features. Below you'll also find our selections of best apps and games for 2014. Last but not least, we're mentioning the biggest disappointments we witnessed over the past 12 months.