PhoneArena Awards 2012: Best Tablet
62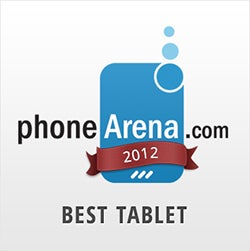 Tablets - they're getting pretty popular, aren't they? Just a couple of years ago, they were regarded mostly as pricey toys rather than gadgets that one actually needed. But as they are getting cheaper by the day and as the number of apps optimized for tablet use rises, more and more people now own one.
But not all tablets are made equal, and it is our duty to inform you which ones are actually worth getting. In fact, today we'll tell you which are the best tablets that launched in 2012.
Last year, Apple took our first prize with the iPad 2, but this time the top spot is occupied by the competition. And rightfully so as the best tablet of 2012 is a great device released at a nearly unbeatable price. Ladies and gentlemen, put your hands together for the...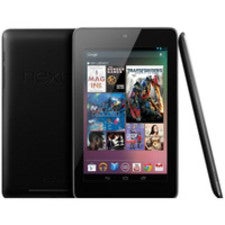 Google Nexus 7
No matter how you slice or dice it, the Google Nexus 7 is the best tablet released in 2012. Yeah, it might not have the most outstanding design, or the most impressive specs sheet, but at only $200 for the base model, it offers the highest value-for-money ratio you'll get from any other slate. And it isn't underpowered either! Inside it runs a capable quad-core processor so you get the performance you'd expect from a contemporary tablet. That 7-inch, 1280 by 800 pixel display is also worth mentioning as it is great for watching video or surfing the web. Best of all, don't forget that we're dealing with a Nexus device here. In other words, you'll be enjoying the pure, unaltered Google tablet experience, all the while receiving timely software updates.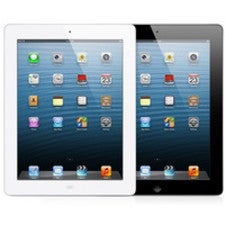 iPad 4
Just like many of you, we were kind of disappointed to see that the iPad 4 was nothing but a marginal upgrade to the thrid-gen iPad, with only a somewhat faster processor and a better front-facing camera. Nevertheless, the iPad 4 is still one great device built tightly around Apple's higly acclaimed ecosystem. Not only that on iOS you get the widest app availability, but also the best selection of quality applications. And let's not forget that the iPad 4 exhibits the same features that made its predecessor so awesome, such as the immaculate build quality and the gorgeous, high definition display. Yeah, at $500 for the base model, the iPad 4 isn't cheap, but it is still worth every penny.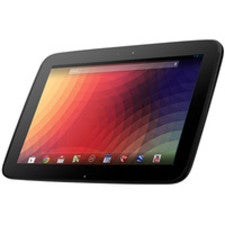 Google Nexus 10
And in third place we have the Google Nexus 10, standing out with its impressive internals, eye-pleasing display, and most of all, killer price tag of only $400 for the most affordable variant. That's actually quite a lot of bang for the buck you'll be getting, should you manage to find it in stock and buy it, that is. For starters, you'll be impressed by its PLS display packing 2560 by 1600 pixels of resolution. That dual-core Cortex-A15 Exynos chip should be running things pretty smoothly as well. And since we have a Nexus device here, quick software updates are guaranteed.