PhoneArena Awards 2012: Best Cameraphone
99+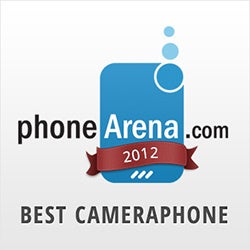 Phones aren't just for calling anymore, and we bet that even your grandparents are well aware of that. Instead, taking photos is what smartphones are used for the most, as recent surveys have shown. And that should come as no surprise: most high-end smartphones can capture images so good that they are well capable of replacing an entry-level point and shoot camera. Therefore, including a 'Best Cameraphone' category in our PhoneArena Awards of 2012 seems quite logical to us.
The best cameraphone of the year may be nothing impressive as a phone, but its photographic abilities are yet-to-be-matched by another handset. It is a product that required years of research, and the results are very impressive indeed, we have to admit. Perhaps our frequent readers already know what smartphone we have in mind.
Okay, time to cut straight to the chase! Go check out the cameraphones that impressed us the most this year, and don't hesitate to share your thoughts with us down in the comments! And so, the first place goes to...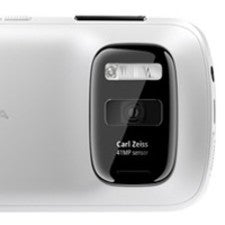 Nokia 808 PureView
This wasn't too hard to guess, was it? Without a doubt, the Nokia 808 PureView is the year's best cameraphone - so good that it is commonly regarded as a point-and-shoot camera replacement with some phone functionality built in. And it isn't only about megapixels, altough with 41 of them, one can capture incredibly detailed images. (For a phone, that is.) You get features like lossless zooming - none of that digital stretching non-sense, both when shooting still photographs and while capturing video, even at 1080p. Moreover, the camera is smart enough to manipulate those millions of pixels and combine them producing a 5 or 8MP image that no other cameraphone can recreate.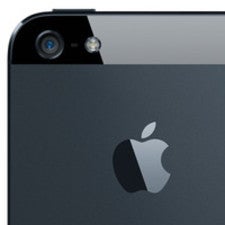 Apple iPhone 5
Yes, the iPhone is on our podium for a second consecutive year, this time occupying place number two. And rightfully so as it is still one great cameraphone. Not only that photos taken with it look great under most conditions, but the camera interface is extremely easy to get around, while the camera app launches in a split second. What's more is that with the iPhone 5, Apple added panorama mode to the list of camera features capable of producing seemlessly stitched photographs at up to 28 megapixels.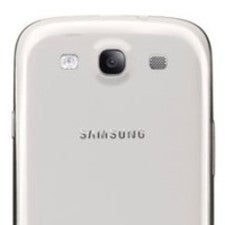 Samsung Galaxy S III
There was fierce competition for the third place in today's cameraphone category, yet ultimately, the Samsung Galaxy S III took over the spot. And it well deserves to be honored for a number of reasons: first of all, it takes detailed, true-to-life photos under most conditions, with virtually non-existent shutter lag. Moreover, you get a ton of handy features, such as the ability to take 20 shots in burst mode and then pick the best one among them and to snap full-res stills while shooting 1080p video.
And there you have it, ladies and gentlemen: the Nokia808 PureView is the cameraphone of the year, followed by the iPhone 5 and the Samsung Galaxy S III. But keep in mind that we aren't quite done yet with the PhoneArena Awards of 2012. The next category will be annonced in 24 hours so stay tuned!