Google Wallet launches for extremely limited audience
6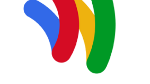 Yesterday, we saw a
leaked memo
that said Google Wallet would be launching today, and it turns out that memo was correct. Google has launched Wallet in partnership with Citi Mastercard, although the service should be expanding to other credit card companies soon. The big problem is that Wallet is only available for Nexus S 4G users, meaning only US customers on Sprint, no international users, and not even support for AT&T or T-Mobile variants of the Nexus S.
And, to limit the potential audience for this app even further, the app only works with Citi Mastercard credit cards right now. Though, Google did say in the announcement that it has received the NFC specifications from Visa, American Express and Discover, so future versions of the app will support those cards as well. As a bonus to the limited few that can get the app now, Google is also giving $10 on your Wallet Google Prepaid Card for those who set up the app before the end of the year. We're hoping that this extension to the end of the year means that the app will not only hit other Nexus S variants, but that it will be on Nexus Primes at launch as well.
The Google Wallet app will be part of an OTA update for Sprint Nexus S 4G users, which will be rolling out starting today and taking 4 days total. So, if you haven't gotten the update yet, you can always try dialing *#*#checkin#*#* (*#*#2432546#*#*) from your dialer to force your phone to check for the update.
If anyone is lucky enough to be in on this, let us know in the comments!