Deal: Save up to $150 on the iPhone X (Verizon, AT&T)
4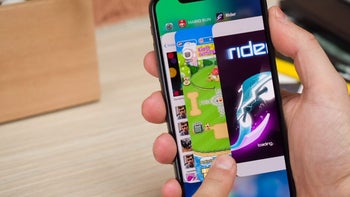 Planning to buy an
iPhone X
on Verizon or AT&T? If you are, you should know that Best Buy has a new deal that takes up to $150 off the price of Apple's most expensive handset to date.
Thanks to Best Buy, you can save $150 on the iPhone X 256 GB, and $50 on the iPhone X 64 GB. This deal requires monthly payments on Verizon or AT&T, with savings being reflected in reduced monthly costs. If you want to purchase an
iPhone X
outright, at full price, savings are not available.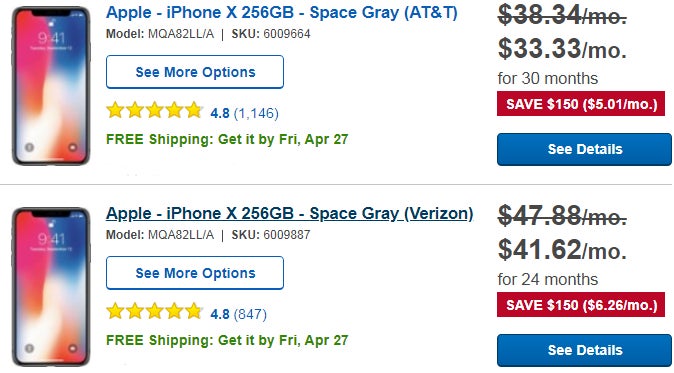 Best Buy lets you save even more on the iPhone X if you trade in an old smartphone. But this is nothing new, as carriers have been offering
iPhone X trade-in deals
for quite some time now, and they're not exactly advantageous. You can get more money for your old phone - especially if it's a high-end model - if you choose to sell it yourself.
With or without a trade-in, to take advantage of Best Buy's latest iPhone X deal, go ahead and visit the retailer's website via the source link below.
P.S.: Best Buy is also offering
iPhone X deals on Sprint
, with savings up to $390 on lease plans (meaning you won't get to keep the phone when the lease period ends).