Petition to get Verizon to dump contracts and subsidies has 75,000 signatures
58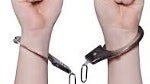 The other day, Verizon CEO Lowell McAdam (who is the top executive of the parent company of Verizon Wireless) told customers that if
they want the carrier to get rid of contracts and subsidized pricing, they should request it
. Well so far,
75,000
of them have. That is the number that has signed a petition on Change.org, asking the nation's largest carrier to make the change.
Earlier on Wednesday, we told you that
Verizon had made a change to its smartphone purchasing plans
that would allow a customer, under certain circumstances, to pay for a device over a 12 month period. The first installment would be due at the time of purchase and the device being bought must have a retail price of $349.99 or higher. In addition, customers would be allowed to have two installment purchases going on at one time. As soon as on is paid off, another purchase could replace it.
T-Mobile recently made a change to the structure of the data plans on its network
by eliminating two-year contracts and allowing customers to leave the carrier at anytime. But even though they leave, their device may not be able to. Eliminating subsidies, T-Mobile now charges a down payment for a device with the balance paid off in
monthly
installments. Until the device is paid off completely, it remains locked to the T-Mobile network. As an example of how this works, for the 16GB
Apple iPhone 5
, T-Mobile customers put down $99.99 and pay off the balance in 24 monthly installments of $20 each.
"Getting rid of carrier contracts is a win for customers. Verizon's CEO, Lowell McAdam, has already expressed his willingness to do away with them if consumers speak loud enough about it. So here's your chance: sign this petition to tell Verizon to end carrier contracts and create an affordable way for consumers to purchase their devices. If you're a current customer, you don't have to switch carriers or have plans to switch carriers. I've been a long-time Verizon customer and I don't see myself ever leaving; but I want that choice myself; I don't want them making it for me and imposing stiff penalties if I do decide to leave."-Petition on Change.org
source:
Change.org
via
BGR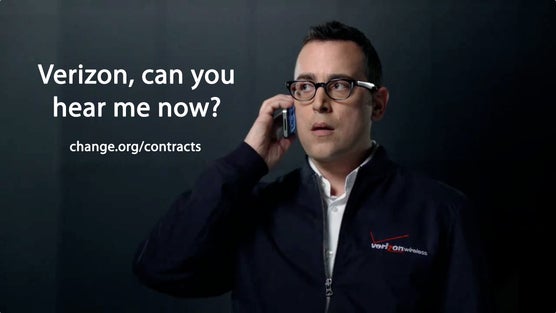 The petition demanding that Verizon stop subsidized pricing and put an end to two-year contracts has 75,000 signatures