People are lining up outside AT&T stores for new Windows Phones
70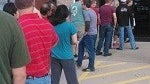 Today is the day. The highly anticipated Nokia
Lumia 920
,
Lumia 820
and
Windows Phone 8X by HTC
are now available to buy and personalize to your heart's content. The excitement has clearly built enough that people are reporting lines at some AT&T store locations.
The only potential damper is reports that some stores have a mixed bag of devices in stock, with some locations not having any HTC devices, but having a lot of Lumias. Other locations, it seems to be the exact opposite, with one person finding that one of the AT&T stores in Dallas, Texas only had one Lumia 920 in stock. To that end, where the HTC devices were in short supply, some locations are expecting shipments of HTC 8X devices during the afternoon. As far as the wireless charging plates, check with the store representatives as it may be hit-or-miss with that item as well. It will be interesting to see how this release pans out for both the Windows Phone platform, and more importantly Nokia.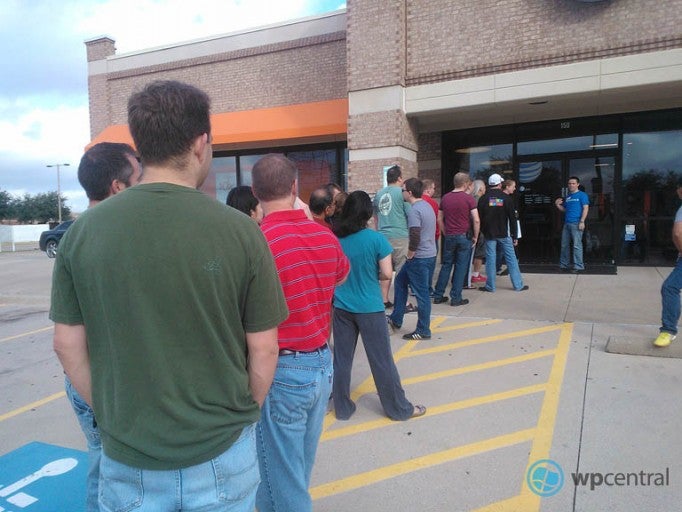 A line of eager Windows Phones buyers at the AT&T store in Irving, Texas
If you are getting ready to go out and pick up a new Windows Phone from AT&T today, you might want to check AT&T's website to see if the store near you is reporting your desired model
and color
in stock. Just select the model you are interested in, then directly below the "Add to Cart" button, there is a link to check store availability. Depending on the color you want, several locations across the country are reporting either "Limited Stock" or "Out of Stock" so it is worth checking before making a potentially fruitless journey.
Let us know which model and color you walked out with.
source:
WPCentral