Pebble 2 and Pebble Time 2 hit Kickstarter with heart-rate monitor and more
13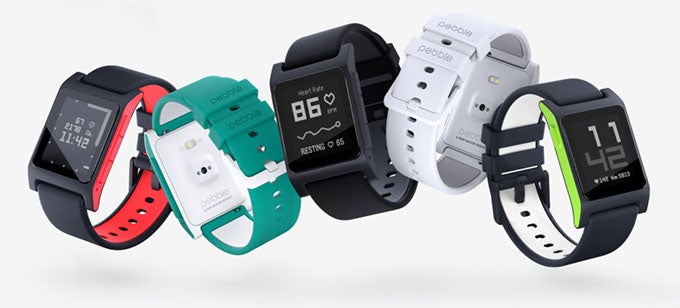 Yesterday, we caught wind of
a countdown running on Pebble's website
, ticking down to this morning. What would be in store for us? Some new sale? Sure, we'd believe that. Maybe a color option or something for an existing Pebble smartwatch? Definitely a possibility. But a major new device launch? The timing made enough sense, with us yet to see any new 2016 Pebble smartwatch, but could that really be what Pebble had on the menu? As it turns out, yes, and in a very big way, as the company introduces a pair of revamped models, the Pebble 2 and Pebble Time 2.
Ever since introducing
the original Pebble smartwatch
, the manufacturer has been delivering new models with tweaked feature sets, but this represents the first time we've seen Pebble go back to the drawing board and re-work a classic model.
The Pebble 2 upgrades the Pebble with the faster processor
from the Pebble Time
, but the big news is the hardware implementing a heart-rate monitor. The optical tracker works with the watch's health app to give you real-time metrics on your fitness, while gathering data round the clock. We also see the Pebble 2 pick up the Pebble Time's microphone, while retaining features like a seven-day battery life and water resistance.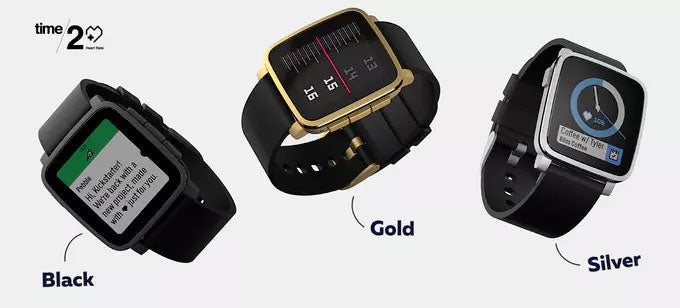 Pebble Time 2 colors
While the Pebble 2 enjoys a design overhaul, picking up a smooth new look, the real star of this makeover is the Pebble Time 2, which manages to reinvent itself with a big new screen – fifty percent larger than the color display on
the original Pebble Time
.
Despite the larger display, the watch itself is the same size as the first Pebble Time. And through a small miracle, the move to a bigger screen shouldn't affect battery life any, with the wearable still enjoying 10 days of operation on a charge.
Like the Pebble 2, the Pebble Time 2 picks up an optical heart-rate monitor.
Both models run the company's latest mobile platform update, offering a timeline view of your most important upcoming info, activity tracking and associated reminders, and customizable One-Click Actions, programmable functions that allow users to automate frequent tasks.
Once again, Pebble is turning to crowdfunding to introduce its latest wearables, and both the Pebble 2 and Pebble Time 2 are live on Kickstarter. Early birds can score the Pebble 2 in one of five colors for just about $100, while the Pebble Time 2 (available in three colors) will run you more like $170.
The Pebble 2 starts shipping in September, while the Pebble Time 2 follows a few weeks later in November.
source:
Pebble
(
Kickstarter
)