Part for Apple iPad 4 leaks in advance of 'mini' announcement
34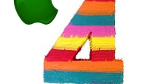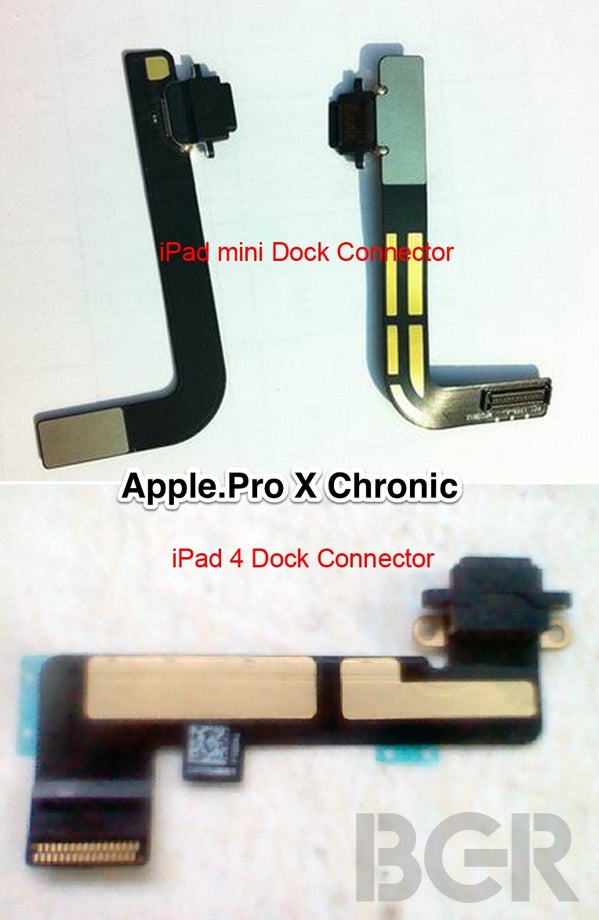 Comparing the lightning dock connector for the Apple iPad mini (top) and iPad 4
This coming week, Apple is expected to finally introduce the
Apple iPad mini
, a device we've heard about for years. At the same time, as we already mentioned,
a "refreshed" third-gen Apple iPad is also to be announced
at
the October 23rd event
. The changes include a faster A6 processor, the lightning adapter and global LTE support. Even though the Cupertino based tech titan has just refreshed the current iPad model, the air is already being filled with talk of the
Apple iPad 4
.
What is bringing on this talk is a picture of the lightning dock connector for the next build of Apple's tablet along with a picture of the lightning dock connector for the Apple iPad mini. Looking at the huge difference between the two, we could assume (despite of what happens when you make an assumption) that Apple needed to redesign the part to
add other components
to the innards of the next tablet. That points to some new functionality or features for the Apple iPad 4. And while we are just about to see Apple take its first step into the low priced 7 inch tablet market, it is not too early for the company to start procuring parts for the next-gen model.
What features would you like to see Apple add to the Apple iPad 4? You can let us know by dropping your comments in the box below!
source:
AppleMuseumTaiwan
via BGR