Paranoid Android: Here are 10 apps to keep your calls, messages and browsing private and secure
20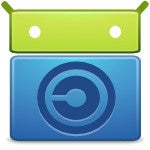 Is the National Security Agency (NSA) listening to your every call, reading through your messages and emails, and watching your browser history? Or is the Chinese government snooping on you? A few years ago, almost nobody wondered about that, but revelations from whistleblower Edward Snowden showed us how fragile our security is, and further whispers about wiretapping on the part of Chinese companies, as well as the Russian government, make us seriously doubt whether even regular citizens are safe.
The security issue has turned out to be a grave one and given that virtually all our lives with our locations and relatives are stored on our phone, it's worth figuring this out - is there a way to keep your calls, messaging and browsing private and secure? Or are we doomed to be helpless against the prying eye of Big Brother?
President Barack Obama assures us there is a system of checks and balances that makes NSA spying almost impossible on regular Americans. What if one lives outside the United States, though? Should those people be subject to random checks from the NSA who is claimed to have access to Google, Facebook, Apple and Microsoft accounts?
For those of you who care deeply about their privacy - for the activists, the journalists, the inquirers - there is a way to protect yourself. It's the Tor network. We can vouch for its security since even the Russian government cannot crack it - they are now offering a $3 million prize for hackers that manage to compromise its security. With this in mind, we've narrowed it down to 10 essential applications that are easy to use and guarantee the privacy of your calls, messages, emails and browsing. Take a look.
source:
The Guardian Project