Pandora hits 200 million U.S. listeners; Apple waiting in the wings
7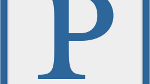 With Apple apparently in the wings, getting ready to
launch a streaming music service that has been dubbed "iRadio"
by the media, Pandora has announced that it now has
200 million listeners
in the U.S. That is double the 100 million that had signed up with Pandora by July 2011. Pandora, which is now a public company, spun its first record (yes, we know it's digital, we're just using a phrase) in the summer of 2005. Now, on an average day, over 200 million songs are streamed before 10am.
Over 25 billion thumbs up and thumbs down have been posted by Pandora users and last month alone, over 100,000 unique artists were heard over the service, with more than 1 million different songs played adding up to 1.49 billion hours of music. In addition, 70% of Pandora's listeners have downloaded its mobile app and the company says that 1 out of every 3 smartphone users listen to Pandora each month.
Licensing issues have limited Pandora's reach to the U.S., Australia, and New Zealand with the company providing streaming music only in a radio style, with no music downloads. This is where Apple's rumored service could differ from Pandora with users of iRadio possibly given the opportunity to purchase songs they hear from iTunes. This extra revenue stream could allow Apple to convince the labels to let them pay as low as 6 cents for each 100 songs streamed. Currently, Pandora pays 12 cents per 100 songs, the rate that is established by the Copyright Royalty Board for a web radio station.
While desktop users get Pandora for free, mobile users get up to 40 hours of music free with ads on the service. You can get rid of the ads and expand use beyond the 40 hours monthly cap by paying a
$3.99 monthly fee
. Pandora's stock closed Tuesday at $12.91, up 3 cents on the day. It has traded as low as $7.08 and as high as $14.70 over the last 52 weeks.
source:
Bloomberg
via
Pocketlint