Over 60% of iPhones have now been updated to iOS 6
75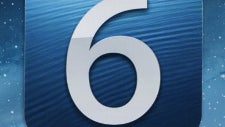 iOS 6, the newest version of Apple's mobile platform, is now on nearly 60% of iPhones, merely days after it launched on September 19th, according to web tracking company Chitika. More than 45% of iPad users have also updated their devices to the newest iOS, and iPod touch users are also quickly bumping up their gadgets to iOS 6.
Apple has definitely managed to deliver a smooth roll-out of the newest version of its platform. With a single phone in its lineup and a reasonable level of carrier independence, Cupertino is the fastest company when it comes to updates.
Android is probably the slowest to get new updates, but when it comes to devices manufactured under the officially approved Nexus brand by Google, we'd say they are starting to catch up with Apple. Most others though, including some of the most popular Android phones offered on carriers, for various reasons, take monhts on end before (and if) getting the new Android version.
source:
Chitika
via
The Tech Block