Over 100 million Apple iPhones and iPads are losing YouTube support
77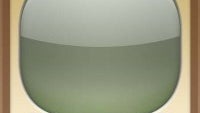 Over 100 million Apple iPhones and Apple iPads are losing YouTube support. This deals with Google's update of the YouTube API to version 3 from version 2. Any iPhone, iPad or even iPod touch that cannot be updated to iOS 7 is affected. YouTube fans still rockin' these older models can still use the mobile version of YouTube available via mobile Safari.
Google's move to
the new API version also played havoc with third party YouTube apps created for the Windows Phone platform
. As we told you on Monday, apps like MetroTube and myTube have had to update in order to support the new API. Without these updates, the apps will not work. Those using Android phones and tablets are not affected. Google has updated the version of the YouTube app offered in the Google Play Store.
The OG Apple iPhone included a YouTube client with iPhone OS 1.0.
The YouTube icon hung around until iOS 6 beta 4
when the licensing deal Apple had with Google expired. Since then, Google developed a YouTube app for the App Store. That app will now work only for devices running iOS 7 or higher.
source:
Forbes