Outstanding custom Android ROMs for the LG G3
22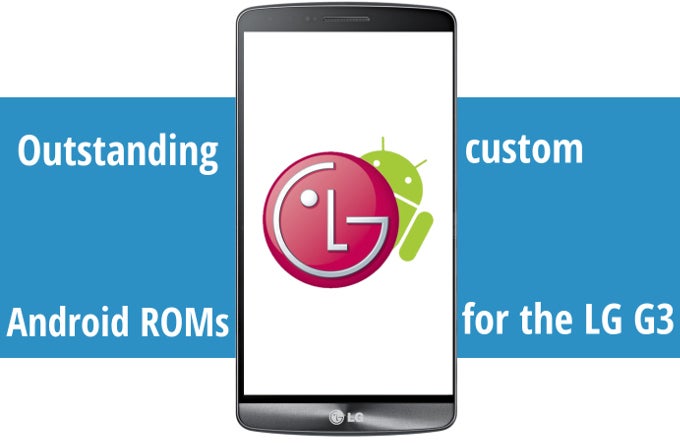 The
LG G3
, which just stole the bronze medal and became one of the
best smartphones of 2014
, is already a few months old. In the world of Android, this means that the vast hordes of developers have had more than enough time to toy with the device and work on a hefty amount of aftermarket firmwares for the handset.
Those LG G3 users who are not content with the default software on their pixel-rich beasts surely have the right to enjoy their devices the way they want, thus flashing a custom ROM might be one of the answers if you are feeling a little let-down by LG's stock firmware for its flagship. Then again, flashing and tinkering with the firmware of your smartphone is not advisable if you have never heard of "recovery", "bootloader", "Chainfire", or "Nandroid backup".
If this is not the case and you're used to flashing custom ROMs on your good ol' Android device before you've even washed your face in the morning, then let us proceed and present you the more notable custom Android ROMs for the LG G3.
AndroidNow HD 7.4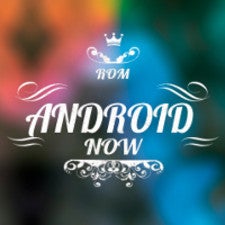 This is one of the most popular custom ROMs for the LG G3 (D855), and guess what, it's already based on Android 5.0. This means that you can easily jump on the Lollipop bandwagon if your G3 has not been officially updated already.
Yet, AndroidNow HD gives you a surplus of reasons to ditch stock and go for it, namely the plethora of third-party settings and features that can't be found in the stock firmware.
Check out this link
if AndroidNow HD looks like something you might want to use on your pixel-dense smartphone.
CloudyG3 2.0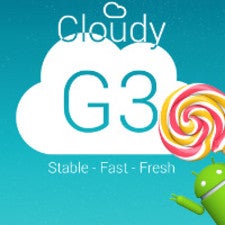 Available for many LG G3 versions (D855, F400S, F400L, F400K), CloudyG3 has all the potential to prove that "there's nothing better than bad weather". It's based on Android 5.0 Lollipop, employing almost all of the goodies that Google employed in its newest version of the OS.
But that's definitely not everything CloudyG3 has in store: it is "debloated", pre-rooted, Busybox and init.d support come right out of the box, allows you to de-sharpen the display, as well as tweak the audio with ViPER4Android. Oh, and it employs the stock G3 camera, including 60fps slo-mo video at 1080p.
Check out this thread
if it floats your boat.
ChupaChups ROM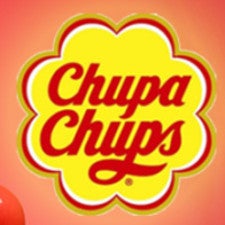 Named after the popular lollipop and confectionery brand, this G3 rom is based on Android 5.0 Lollipop. Its creator claims that ChupaChups was intended to be as stock as possible, while providing users with a number of tweaks and features that are no part of the stock LG firmware. And that's usually a good thing, isn't it?
First of all, the ROM is fully-complaint with third-party modifications and themes, it's also rooted, zipaligned, and "debloated" right out of the box. It also allows all of your apps to write to the microSD card, and finally, the ROM automatically updates over-the-air. Check out more about it
here
.
LiquidSmooth v4.0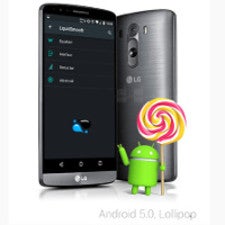 LiquidSmooth is available for almost all popular Android champs, and the G3 is no different. It brings the stock beauty of Android 5.0 Lollipop sans any major alterations to the mobile platform, but boasts the usual traits of the custom ROMs.This means that thanks to LiquidSmooth, you'll be able to customize aspects of your LG G3's interface that have been previously "locked" for modifications, such as custom Quick Settings tiles, status bar/icons, and many others. We should also mention the under-the-hood improvements that have made their way to LiquidSmooth - they are many and probably won't disappoint. More info on this ROM can be found
right here
.
Resurrection Remix ROM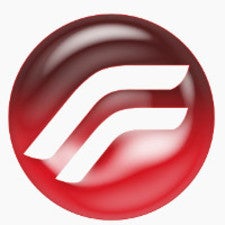 This custom ROM for the LG G3 is overran by features, most of which are spot-on, at least on paper. Based on the unofficial CyanogenMod 12, which is itself based on Android 5.0 Lollipop, and a few other popular Android distributions, such as Omni and Slim, this ROM comes with customizable toast and listview animations, battery mods, navigation bars dimensions adjustments, network traffic monitor, various performance and battery life improvements, and many, many other tweaks. Should you choose to jump on the Resurrection Remix ROM bandwagon, check out
this XDA thread
, which will walk you through the installation process.