Outlook's Android app receives update
13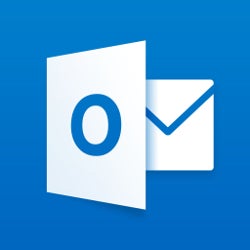 Outlook for Android
has received an update that adds support for Mentions. By adding the "@" sign to the body of an email, you can select people from your contacts list who will be added to the To: line and highlighted in the message using the color blue. In addition, the email will be tagged with the "@" sign in the recipient's inbox. And the Mentions support works the other way too. Setting up the feature as we described will allow you to flag incoming emails with your name mentioned in them.
With Microsoft's Outlook app, users can combine all of their email accounts into one location. Your most important messages are on top, and you are one tap away from accessing your calendar. The changelist for the update includes:
Tap the @ sign in an email to quickly mention people and call out their attention on the things they need to see, read or do. Emails you're mentioned in will appear with an @ sign in your inbox.
Easily add people to the events you're going to by forwarding them the invitation. (Office 365 users only)
If you already have Outlook on your Android device, you can grab the update by opening the Google Play Store and clicking on the hamburger menu in the upper left corner. Select My apps & games and scroll to Outlook. Tap on the "Update" link, and you're done. If you don't already have Outlook installed, click on the sourcelink.
source: OutlookforAndroid via MSPoweruser