Oppo may hit the ground running when it comes to the US
11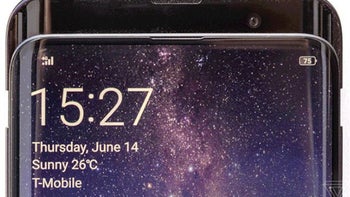 So, yesterday, the
Oppo Find X
sort of
just appeared
in a surprise announcement. And it was a pretty impressive pop-up, with its camera popup mechanism wowing YouTubers and smartphone users alike.
Going beyond the flashy exterior, the
Oppo Find X
also packs some jaw-dropping hardware, with a Snapdragon 845 processor, 8 GB of RAM, a 20 MP main camera and a highly-detailed 25 MP selfie camera. And the company announced that it'll actually be coming to Western markets with even a possible carrier distribution deal in the US.
Whoa. So, we wondered — are you interested? Here are the results:
Looks like a lot of people will be keeping an eye on the Oppo
Find X
! Unfortunately, we did learn that it'll be
priced at $999
after we ran the poll. Now, that price-tag might take the wind out of some potential buyers' sails... But we'll see how it goes whenever the Find X launches!
image source: The Verge