Opinion: With the HTC 10, HTC kind of revives its old "Quietly Brilliant" tagline
65
This article may contain personal views and opinion from the author.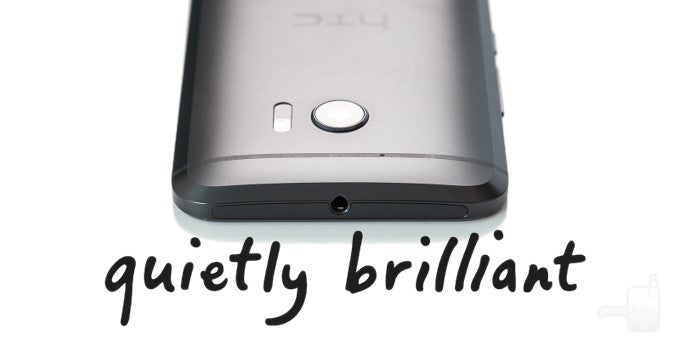 In case you did not know, HTC killed off its popular "Quietly Brilliant" slogan
back in 2013
, as it wanted to "be louder" and freshen up its brand image.
With the HTC 10, however, the "Quietly Brilliant" slogan is sort of making a comeback. No, HTC is not resurrecting it; it's just that its recent flagship phone perfectly falls in line with that tagline.
It's not flashy, it does not come with a host of questionable and not so useful features, it does not try to win us over with gimmicks or anything of the sort. On the contrary, the solid HTC 10 feels like an excellent phone with great all-around experience.
Quietly brilliant.
Do you think this is true? Did HTC do the right thing by making a product that simply delivers on all fronts, and doesn't employ flashy techniques of questionable usefulness to attract buyers?
Read more: