HTC will ditch 'quietly brilliant' slogan, confirms HTC One delayed because of camera supply issues
62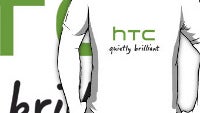 HTC has delayed its One flagship Android phone for late April due to camera shortages, but the company plans to radically change its marketing approach. The first step? Get rid of the 'quietly brilliant' logo appearing at the end of most of its ads.
"We have a lot of innovations but we haven't been loud enough,"
HTC's marketing chief Benjamin Ho said.
HTC has definitely become more aggressive with marketing lately as it gave people One devices for demonstration purposes right outside the place where Samsung showed its new Galaxy S 4. It has also kicked off "#theNextBigFlop" Twitter campaign against Samsung.
The company has more than doubled its marketing budget for this year, raising it 250% over what it was in 2012.
Finally, HTC's marketing head confirmed that it was the camera unit that was made specifically for the HTC One that slowed down production:
"Our friends in the media have been asking why there has been a delay in shipments for the new HTC One, whether there is a component shortage,"
he said.
"There is some shortage, because the phone's camera was designed specifically for us, and production cannot be ramped up so quickly."

source:
Wall Street Journal