Opera puts an end to VPN on Android and iOS
6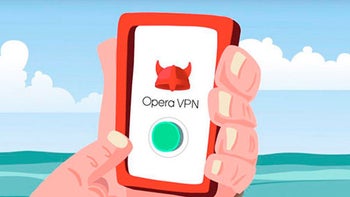 Opera has been a
popular browser
for privacy enthusiasts for years. It is often marketed as a secure and swift alternative to other browsers such as Chrome. A popular feature has been the ability to surf the web via a VPN. Opera has now announced that beginning April 30th, 2018, it will be
shutting down its VPN
for both Android and iOS. In order to soften the blow, the company has reached an agreement with SurfEasy. SurfEasy claims a 99 percent success rate and was founded some time ago via kickstarter. Opera has said that current Opera Gold users will receive a free one year subscription to SurfEasy Ultra. For those who use Opera for free, there is an 80 percent discount available for the Total VPN package if you decide to go with SurfEasy. The Ultra version is normally $11.99 USD a month, while the Total package is $4.99.
There are already various discounts on SurfEasy's site, along with a free trial limited to 500MB. Both paid packages offer support for up to five devices and unlimited data. If you pay more for the Ultra there are additional countries and it provides torrent protection as well. The company also notes that they provide service for a variety of platforms including Windows, Mac,
iOS and Android
.
What is a VPN?
VPN stands for
virtual private network
. Essentially, the company who provides the service sends all of your data and web traffic through a safe, encrypted tunnel that keeps outside entities from collecting it. It acts as a middle man and provides a safer highway for your data. When your device requests data from a site, the company is actually requesting it and then passing it on to you. It essentially looks like Opera is accessing it rather than you, which is helpful in keeping your privacy. If you are someone
who values privacy
than perhaps this is something to look into.