How to set up a VPN connection on Android
18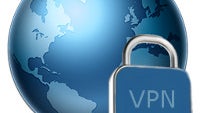 Surfing the web on an unsecured connection, such as the open Wi-Fi network at your favorite local coffee house, can be a dangerous thing. All of that traffic bouncing between your device and the internet is not very hard for an experienced hacker to listen to, and if you happen to disclose any sensitive information about yourself (social security number, credit card info, images, that kind of things), the consequences can be potentially devastating. We're not fans of alarmism of this kind, but it's true, and it's where solutions such as VPNs can help.
A VPN isn't only useful to protect your data, however. With it, you could access region-locked content (say Netflix/YouTube outside of eligible countries), as what a VPN essentially does is route your traffic through a (usually) geographically distant server. For example, if you live in, say, the United States, sites and services will be tricked into thinking that you're actually from, say, Germany, so long as you use a VPN service that has a server on the ground there. What's even more, the IT department at your workplace or university likely has a VPN server that you can use in order to access either's respective network and, therefore, files and documents remotely.
So now that you have a basic understanding of what a VPN is, you may be wondering if Android does it. Thankfully, the answer is yes, and we'll be showing you how. Just keep in mind that certain VPN standards may require you to download a third-party app for the job (like
OpenVPN Connect
), which aren't covered in this guide.
*
Screenshots taken on the Samsung Galaxy Note 4, but procedure is essentially identical across most Android devices, so just re-create the steps on yours.
Recommended Stories