Only 25% of Android phones support Android Wear
41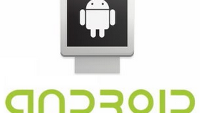 If you're planning on purchasing one of those new Android Wear flavored smartwatches, here is something that you need to consider. These wearables require that the syncing Android smartphone used, be powered by Android 4.3 or higher. The problem is that this requirement quickly eliminates 75% of Android smartphones from being used with an Android Wear smartwatch.
The latest Android distribution figures showed 23.9% of Android handsets powered by Android 4.3 and Android 4.4. That dramatically cuts the possible pool of potential customers for the LG G Watch, and the Samsung Gear Live. The Motorola Moto 360 also is powered by Android Wear, but won't be available until later this summer.
Because of this requirement, if you are planning on buying someone an Android Wear powered smartwatch, you're going to have to know which Android smartphone they use. And if it's an Android phone that doesn't run Jelly Bean or KitKat, you will either have to get them a different gift, or buy them a new Android phone that runs on either build of Android, along with the watch.
If you're unsure whether or not a specific Android phone will work with your Android Wear watch, our data base contains the latest information. Just type in the name of the phone from our site search, and click on the image of the phone under "Phone Specifications".
source:
TechCrunch