Online news services getting killed by smartphones
7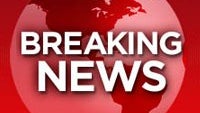 If there's one thing that smartphone users hate, it is having to pay to read the news online, or skipping through ads while getting caught up in the events of the day. Instead of reaching into their wallet to pay for access to a major newspaper's website, smartphone users have discovered that any news worth hearing about will show up on search engines or on social media.
As a result, even those news sites that can build a large audience might not be able to convert them into paid subscribers. According to the Reuters Institute for the Study of Journalism (RISJ), only the most loyal readers of an online news site continue to use them. A report from Reuters says that while two-thirds of smartphone owners have at least one news app installed on their device, only one-third of those with such an app installed use it on a weekly basis. In certain countries the news media remains a highly believable source of information. 60% of people in Finland, Brazil and Germany still trust the news media. In the United States, Spain and Italy, only 33% believe what the media posts.
"Most people like news and use news, but they don't want to pay for it, don't want to see advertising around it, and don't want to see it mixed up with sponsored content. This means sustainable business models remain elusive even for those who succeed in building an audience."-Kleis Nielsen, RISJ Director of Research
Other interesting stats cited by Reuters include one that shows that four-in-ten smartphone users in the U.S. and U.K. have turned to ad blocking software as they get increasingly upset with pop-up ads and banners. After reading a news article that was sponsored by a particular organization, one-in-three smartphone users felt like they were lied to or deceived. One-in-four said that sponsored articles negatively affect their opinion of a news organization.
If the internet connected PC was the first to stagger the online newspaper and news magazine business, the proliferation of the smartphone and tablet might have administered the fatal wounds.
source:
Reuters