OnePlus CEO admits fast wireless charging technology is not yet ready for prime time
17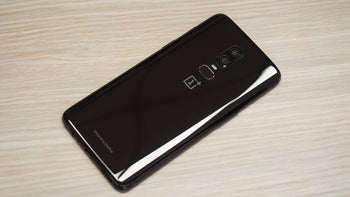 Pete Lau, OnePlus' CEO recently said in an interview that one of the features that he would like to include in a OnePlus device is
fast wireless charging
. It's true that the technology behind wireless charging isn't quite new, but there are some limitations that usually leads to design compromises.
During an interview with a OnePlus employee, Pete Lau revealed that his company continues to test fast wireless charging technology, but for the time being no
OnePlus products
will include it.
FAST wireless charging. Without compromises. We have tested and will continue to test wireless charging technology going forward, but for now, we have not yet found a solution that meets our expectations for speed and convenience. This technology also still results in a thickening of the device and a heating of the device in the charging process.
You probably remember the first reports that mentioned the fact that the
OnePlus 6
doesn't include wireless charging because the company "didn't feel the need" to add it. Well, it appears that there's more to it than we originally thought.
The addition of fast wireless technology would have probably forced OnePlus to slightly increase the thickness of its latest flagship, not to mention the heating issues the phone might have experienced if the technology wouldn't have been properly implemented.
Still, it's encouraging that OnePlus is against making compromises when it comes to its top-tier products. It's also nice to know the company is always looking to improve its products with
new technologies
developed in its own labs.