OnePlus organizes a blind test with its new Icon headphones. Records reactions
35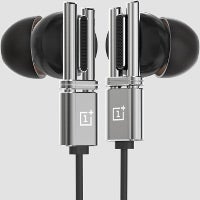 Outside of producing value-for-money handsets, OnePlus is also in the business of making various smartphone-related accessories - cases and covers for their phones, powerbanks, and headphones. Last year, the company launched the first headset on the OnePlus store – the
Silver Bullets
, affordably priced at $14.99. Just a month later, it launched another set — built in partnership with JBL — the
JBL E1+
, which still seemed like a deal at $39.99, provided they carry JBL's signature quality. Today, alongside the brand-new
OnePlus X
announcement
, OnePlus also unveiled a third headset — the most expensive it is to sell yet — the OnePlus Icons.
The new headphones will be priced at $49.99, making them the most expensive set to be sold by OnePlus. According to the promo page, a lot of work went into making them sound pretty good, but then again – of course it would say that. See, it's pretty hard to promote headphones, as they can't be judged by images and video. So what did OnePlus do? Well, it arranged for a blind test at the Helsinki Music Centre in Finland.
The test includes 3 sets of headphones – an unnamed €100 set, an unnamed €300 set, and the €50 ($50 in the US) OnePlus Icons. Of course, the video would show us that the Icons are unanimously approved, but we won't be calling this clip foul play. Not until we at least hear the Icons for ourselves. We'll just take it with a grain of salt, but still admit that our interest is piqued. Have a look!