The elusive Thunder Purple OnePlus 6T is coming to the US after all
1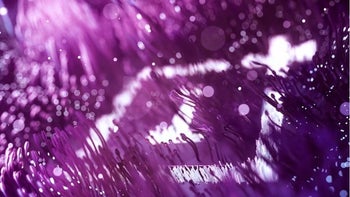 The OnePlus 6T is off to a
very successful launch
, but one thing people weren't happy about was the lack of color options. Last week a color variant of the phone called Thunder Purple
started appearing on various websites
, but
OnePlus stated it won't be making its way to other markets
. It seems that has changed as the official OnePlus twitter account posted the unambiguous "
#ThunderPurple is coming
". The same tweet has appeared on all regional OnePlus twitter accounts, including @OnePlus_USA, @OnePlus_UK and @OnePlus_India, so you're pretty much guaranteed to be able to get one no matter where you live.
Is this OnePlus changing its plans to please the vocal fans of the brand that requested the color outside of China or was the delayed release part of the company's marketing scheme all along? We'll never know for sure. What we also don't know yet is when exactly will this color option be available. At least now potential OnePlus 6T buyers that like the Thunder Purple color variant have the heads-up to wait for its release before making their purchase.
Many of those that already purchased a 6T aren't thrilled about the delayed announcement of the new color, having to settle for one of the black options available at launch, even though they'd prefer to have something different.
The move shouldn't come as a surprise, however, as the
red version of the OnePlus 6
was also launched a few weeks after the device's official release. Speaking of red, many are hoping to see the 6T in that vibrant color as well, but so far there have been no signs from OnePlus that such version is coming. That doesn't mean it's not, if this late announcement is any indication.
As for the Thunder Purple? Better late than never, as they say. Below, you can check how the OnePlus 6T will look in its new outfit:
UPDATE:
OnePlus has added the Thunder Purple OnePlus 6T to its
online store
. It's coming only in a 8GB RAM/128 GB storage configuration and for the same price as the equivalent black variants ($579). It will be available for purchase starting November 15.